Cleverly crafted, creative and compelling copy and content
If you need wordsmithing by a nerdy wordologist, see me! I'm a professional real estate copywriter for the Adelaide property market, and a savvy website content writer for businesses everywhere.
I'm a creative real estate copywriter busily crafting sizzling property copy so that Adelaide's real estate agents can focus on new listings and sales. My words are eye-catching and engaging, designed to attract and appeal to potential buyers in the target market within the greater Adelaide area. 
My purpose as an Adelaide real estate copywriter is to support real estate agents by writing property copy that incites buyer interest and showcases the property's best assets with succinct, alluring and compelling style.
I am results-focused, so I write words that show off the property, not my literary skills. You won't get a flouncy, flowery, nonsensical novella from Kate Willson Copy & Content, but you will receive engaging and creative (but not over-the-top) real estate copy that motivates buyers to inspect the property.
SEO Website Content Writer
I write search engine optimised website content that is dynamic, results-driven and highly engaging. 
Over the past six years I have written website content, blog posts and/or sponsored content for the following companies:
Carpet Court, T2, Levi's, Virgin Active, Anytime Fitness, Anaconda, Hairhouse, Hotels.com, Spotlight, Sussan, Suzanne Grae, Sportsgirl, Jenny Craig, Amart Furniture, Natural Instinct, Alpha Keri, Clear Skincare Clinics, Starts at 60, International Consultants Centre, Chamberlain Property Advocates, Oaktree Guesthouse, S-Elect Group, Relational Minds, Pilates with Maddy, Boffo Real Estate and several more.
Working with website designers and business owners directly, I create relatable search engine optimised website content that informs, engages and converts potential clients into paying customers.
I highly recommend the services of MurrinMedia and GoldenWeb website designers.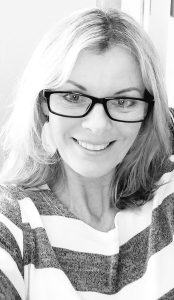 A published children's author and feature writer, my storytelling skills also help me to be a wonderfully creative website content writer and real estate copywriter for the Adelaide property market.
Unrivalled customer service, happy clients and flawless copy are my highest priorities.